COPYRIGHT 2008 DICK NEWELL
Can You Correctly Identify These Tracks?
They were found in a coastal wilderness area where mountain lions have long been suspected by local residents. We do know that many different wild and domestic animals frequent this area. Both tracks show four digits and are about 3.5" in width.
ONE IS FELINE AND ONE IS CANINE
CLICK ON THE ANSWER BELOW WHICH YOU BELIEVE MOST ACCURATELY DESCRIBES THESE TRACKS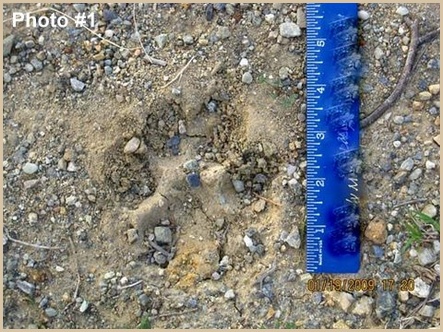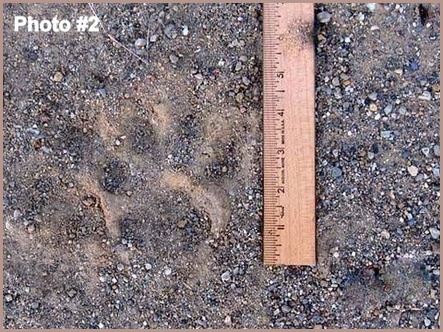 ONCE YOU HAVE SELECTED YOUR ANSWER BY CLICKING ON ONE OF THE BOXES ABOVE, WE WILL INTRODUCE YOU TO SOME HELPFUL TOOLS TO ANALYZE THESE TRACKS